100pcs SK6812 mini SMD3535 RGB inbuilt IC
A package including:
1×100pcs of SMD3535-RGB-SK6812 integrated smart LED lamp;

With belt
New packaging SMD: SMD3535 RGB, inbuilt SK6812 IC

SK6812mini is a smart LED control circuit and light emitting circuit in one controlled LED source, which has the shape of SMD3535, power consumption is 0.2watts.

Features
1. Constant current IC;
2. RGB 3-IN-1, programmable;
3. 256 level gray scale, 24-bit for RGB;
4. 800Kbps;
5. 1500pcs/roll in anti-static bag / belt.
PDF Specification SK6818 mini SMD3535 datasheet download:

SK6812 MINI 3535 Speci.pdf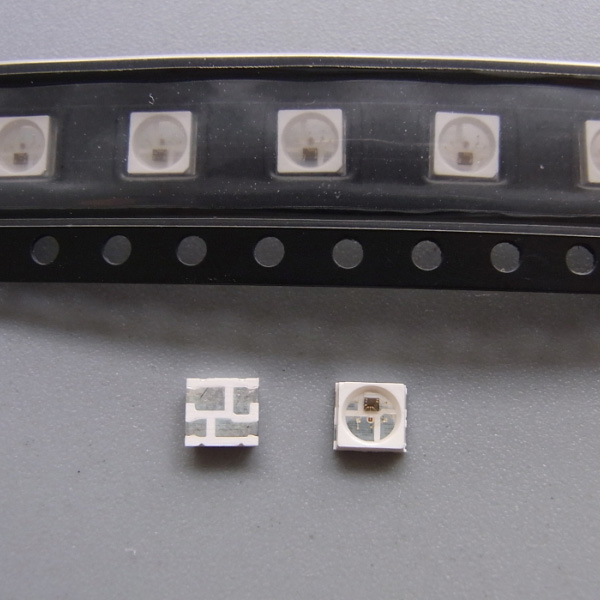 To get a clear video, please watching under 480P.